The Churchill Museum London
Did Not Disappoint!

---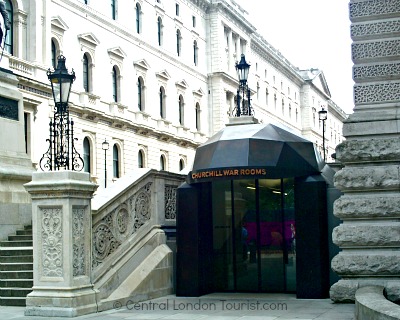 The Churchill Museum London...
I'd heard about it, people had said to visit and so eventually we did.
And despite me feeling that visiting another British war museum might be just a tad boring and not my thing - I was wrong.
It was fascinating.
---
What's it all about?
The Cabinet War Rooms are a part of the Imperial War Museum group.
At the Churchill Museum London you go down the steps and underground to explore the wartime bunker where Churchill and his cabinet directed operations. All while the war was raging and London was being bombed...above their heads.
You will see where people worked, ate and slept and imagine what that must have been like. If you want to, you can watch video interviews with some of the workers.
Truly fascinating.
You'll definitely gain some insight into what it might have been like to actually have been down there during the London blitz.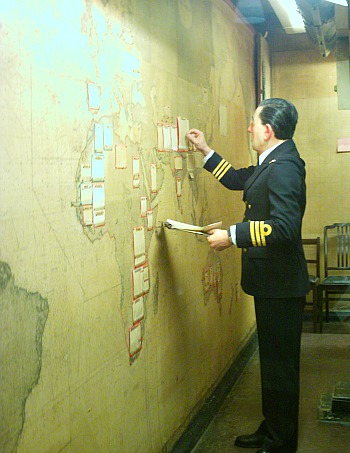 ---
The Churchill Museum London also explores the legacy of Winston Churchill and you'll see why he is still so highly regarded.
I particularly loved reading some of his fantastic quotes around the place - very inspirational. My favourite was:
"We are all worms, but I believe I am a glow-worm"
For some reason, that really touched me.

---
Where is it?
The Cabinet War rooms are in the City of Westminster. The address is:
Clive Steps, King Charles Street, London, SW1A 2AQ.
Telephone: 020 7930 6961
If you are in Westminster, they are within a short walking distance.
They may not be that obvious to find at first if it is your first visit, but plenty of people will point you in the right direction if you ask.
While you are in the area you could go and see the Houses of Parliament and Big Ben, The London Eye, or walk up past Whitehall to Trafalgar Square.
St James' Park is also close by
Being in the City of Westminster, you really are in the hub of it all.
---
How do you get there?
The nearest tube station is Westminster (On Jubilee/District/Circle lines).
It is about a 10 minute walk, but as you are in the centre of London, it is a pleasant one.
You could also get off at St James' Park (District/Circle) and walk (a bit longer) from there, depending on where you are coming from.
As regular readers of my site know by now, I always advise to check out Transport for London's Journey Planner for the most up to date travel information for London.
It will also help you plan the journeys that are right for you on your trip to London.
---
Is the Churchill Museum London free to get into?
No.
We paid £16.50 per adult and children under 16 were free. Concessions were £13.20.
This price included a voluntary donation and you can decide not to pay this. This would have brought my ticket price down to £15.45.
Be aware also that prices are going up a little in January 2013.
I personally felt it was a lot to pay for families. Especially with other museums and sightseeing to do.
However, if you weigh it up with the cost of maintaining and keeping of the exhibits and actually bringing this important history to people, then I do understand a fee is necessary.
---
Is it worth the entrance fee?
The entrance fee is worth it if you make it worth it.
I'm not sure I would have chosen to go to this museum if I hadn't had a son interested, but as with the London Imperial War Museum - I am glad I did.
To feel the history down there was amazing.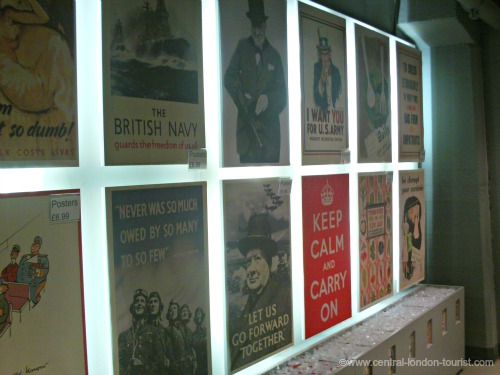 It's easy to forget what people went through, but being underground and seeing how they conducted operations was truly amazing.
For me it was worth the entrance fee, definitely.
If you thought you were only going to stay a short time, or that the kids would want to leave after 20 minutes, then it might be worth considering doing something else.
As for me, I could definitely go back to the Churchill Museum London, stay all day there and read read read all of the exhibit info.
---
Will the kids enjoy the Cabinet War Rooms?
It depends on your children.
My son is really interested in history and anything to do with WW1 or WW2, so museums in London that cover this subject are fascinating to him...
...Well the bits he's interested in anyway.
He found (most) of the exhibits interesting especially the interactive timeline – which was amazing!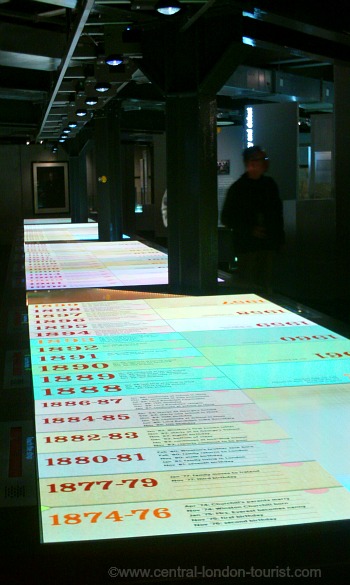 Make sure you get the most out of it (pictured above), because had it not been for a very helpful museum worker showing us how it worked, we would never have got the full experience.
Please do not walk past it.
I won't spoil it, but just ask a member of staff to demonstrate - it's very good and the kids love it!
---
How long do you need to 'do' The Churchill Museum London?
Museums in London can take you all day or 1 hour. It really depends on your interest and your time limit.
If you want to get the whole experience you could definitely stay there all day – not because it is massive or anything, but more because of the vast amount of detail, information, exhibits etc.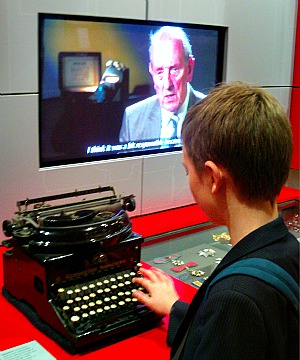 It was so interesting.
I could very happily spend a whole day there ambling through at my leisure, reading everything in detail, but really that would be an activity for me to do on my own.
With my son in tow and bearing in mind that we like to get more than one activity in each time we visit London, we spent about two hours in there.
It was plenty for a 10 year old and he got a great learning experience too.
The Churchill Museum London was definitely well worth a visit!
---
I have loads more information to share with you about being a Central London tourist, so please read on...
Return from Churchill Museum London to Museums in London
Return from Churchill Museum London to Home Page