About Me

Hello and welcome to Central London Tourist.
I'm Rachel a born Londoner, writer and owner of this website and  I've been exploring London for years.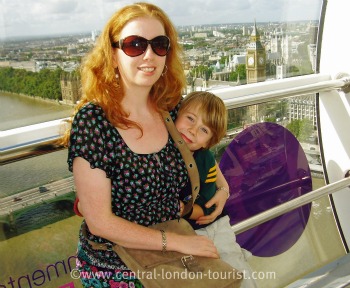 As a child, Central London was on our doorstep and I was lucky to be taken everywhere, museums, art galleries, boat trips, Santa's grotto at Selfridges...you name it we did it.

Now as an adult I find myself doing the same thing all over again with my family.
Exploring Central London and discovering new gems over 30 years later, is as much fun as it was when I was a child.
Discovering London shouldn't be hard and I want to share with you the best London travel info from someone who has been there and done it!
I want to show you exactly how you can do it too.

---
About Central London Tourist

Central London Tourist came to life when I tried to find unbiased and easy to access information for myself.
I found it frustrating trawling through the official sites and felt bogged down by information.
All I wanted was a person...a real person...to guide me in the right direction, a website with a face behind it and genuine quality information.
So I decided to put my years of experience, plus the new information I was gathering, into a one-stop location of London travel info.

And so Central London Tourist was born.

---
About My Family

As the daughter of a London bus driver, my years exploring London started early. School holidays were often spent traveling on the old route-master my Dad drove around the city.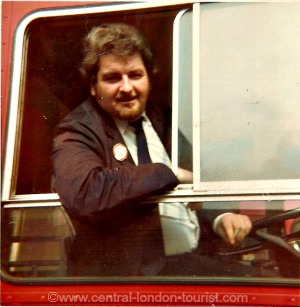 His route took him past many of the main attractions.
Seeing Buckingham Palace several times a day was normal.
Sometimes he'd even joke that we would pop in for tea with Elizabeth.
At the age of eight, I really believed he knew "the lady" who lived there!

My family have two passions...London (where we lived) and Ireland (where my parents come from). 
Both places have featured heavily in our lives and I am so grateful to have had the privilege of exploring both.
---
How will this website help you?

The information on this website is for you. 
I want you to find out about the wonderful things to see in London that I enjoy regularly and see why it often gets listed as one of the top 10 family vacations.

You'll find information on some of the best United Kingdom tourist attractions, where to find discount tickets for London West End Shows, or even just how to find a decent London tourist map.
You can rely on me to always give the best unbiased information on how to find the activities in London to suit you.
I will help you avoid some common mistakes and if I don't know the answer?  I'll direct you to someone who will.

Please enjoy my website and if you would like to contact me, I would love to hear from you.
All the best,
Rachel

---
Home
› About Me